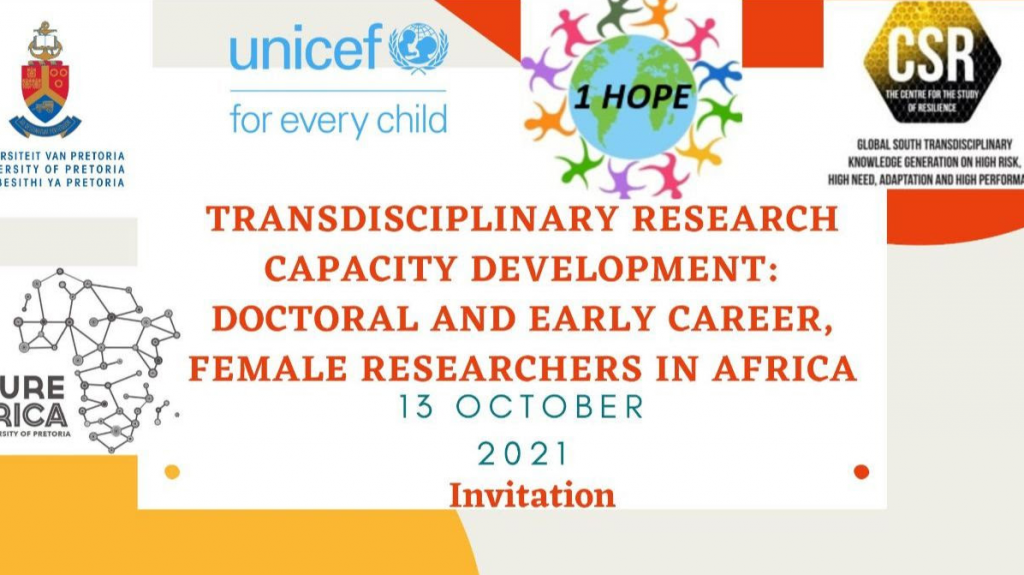 Dear Doctoral and Early Career Women-in-science,
You are invited to attend a transdisciplinary research capacity development webinar.
August 2021: young, women researchers world-wide participated in an interactive webinar to co-construct relevant content for an October 2021 webinar series.
On 13 October 2021 the first of the two-part co-constructed capacity development webinar will include presentations, a panel discussion and interactive, breakaway groups to strengthen capacity regarding the following themes:
An introduction to transdisciplinary research (conceptual clarification, the purpose of transdisciplinary research and transdisciplinary teamwork); as well as
Transdisciplinary Research: science that matters for global challenges (collaborative pathways for impact, and communicating transdisciplinary evidence).
Please follow this link to register for the 13 October 2021 Webinar:
https://forms.gle/Lg7Trr29tWbDv4da6